Cotabato City, Philippines.  Rev. Yoshinori Shinohara paid a courtesy visit to Archbishop Joselito Lampon, Archbishop of the Archdiocese of Cotabato to seek his support for the upcoming ACRP EC meeting and Peace Forum at the Bishop's Residence in Cotabato City.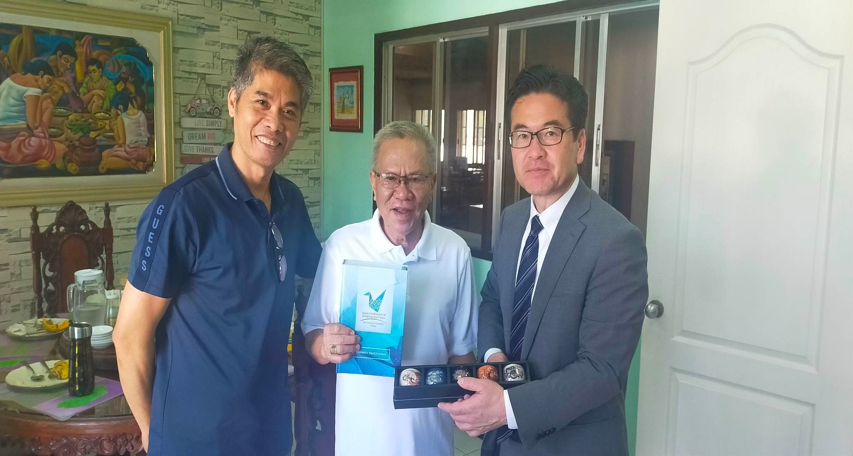 Shinohara of the situation, issues and challenges that Christians, Muslims and Indigenous peoples are facing under the Bangsamoro government.  While there are still many concerns, we now see positive changes and hope that the path of peace will continue for everyone, says Abp. Lampon.
ACRP will hold its first in-person annual Executive Council Meeting in Davao City in May 2023 since the start of the pandemic. 
As an expression of solidarity, ACRP plans to organize a peace forum to engage the tri-people of Mindanao to explore collaboration for common action that will benefit the children and young people.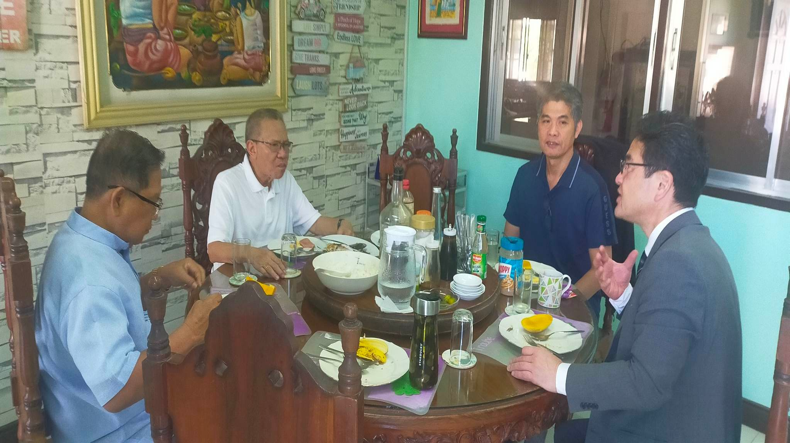 At the breakfast meeting, Abp. Lampon briefed Rev. Abp Lampon has expressed his support for the peace forum.  He emphasized that dialogue remains an important path of keeping the peace even after the peace agreement.  The peace forum is another opportunity learn from one another and listen to the voice of the young people.
"It was a cordial and very intimate meeting and a wonderful opportunity to meet Abp. Lampon.  I learned a lot," says Rev. Shinohara.  He goes onto say that ACRP EC members will learn a lot from the peace forum and will help ACRP become a more action oriented organization.
ACRP is the largest regional body of religiously inspired people working for peace and interreligious harmony, with national interfaith bodies in 22 countries in Asia. (bb 03/20/2023)