Religions for Peace 6 Strategic Goals
Key Priorities Guide Our Ongoing Initiatives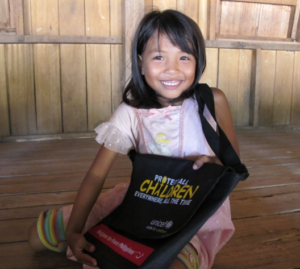 Religions for Peace (RfP) is the only international multi-religious organization with affiliated and legally registered multi-religious leadership platforms around the world. Membership within these 90 national and six regional l Interreligious Councils (IRCs) is built on the principle of religious representatives, reflecting the fabric of religious demography on those levels. Through these infrastructures, RfP advances common action among the world's religious communities for a comprehensive, holistic and sustainable peace. For RfP, peace has always been more than the absence of war or violence. Indeed, the advancement of human dignity and shared well-being in harmony with the earth, with and through representative religious institutions and faith leadership, is at the heart of RfP's understanding and vision of peace.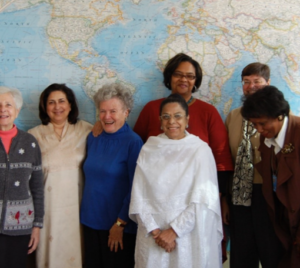 Through five decades of learning from its interreligious platforms and multi-religious collaboration, RfP has experienced religion contributing to solutions, but has also witnessed "religion" being responsible, in diverse ways, for some of the contemporary challenges. Furthermore, challenges today all too often disproportionately affect the vulnerable, including the poor, refugees, internally displaced persons and minorities. These vulnerabilities are intensified by the threats to the environment. Therefore, it is critical to ensure that religions (actors and institutions) are engaged in all processes of development, human rights, and peace and security. Bearing in mind the above challenges and the need for a strong global network of interreligious bodies to lead efforts advancing effective multi-religious cooperation for peace, RfP has six strategic goals: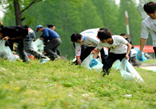 PROMOTE PEACEFUL, JUST & INCLUSIVE SOCIETIES


Our faith traditions inspire us to be changemakers where conflict, mass displacement, poverty, violent extremism and inequality call for common action.

ADVANCE GENDER EQUALITY


Equality for women and girls is a foundation for securing a more peaceful and inclusive

world for all people.
NURTURE A SUSTAINABLE ENVIRONMENT
Recognizing the intimate connection between all forms of life and communities, we are committed to nurturing a sustainable environment.
CHAMPION FREEDOM OF THOUGHT, CONSCIENCE & RELIGION
Everyone has the right to freedom of thought, conscience and religion. We bring faith communities together to champion this right for all.
STRENGTHEN INTERRELIGIOUS EDUCATION
Understanding diverse traditions is vital to increasing trust, respect, and cooperation among all people and faiths.
FOSTER MULTI-RELIGIOUS COLLABORATION & GLOBAL PARTNERSHIPS
Strong partnerships with governments, civil society, and faith-based organizations ensures that our work is effective and leaves no one behind.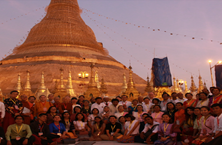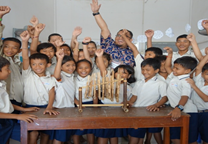 Each of the goals advance RfP's multireligious vision of peace, build on RfP's past work and align with one or more of the Sustainable Development Goals (SDGs). RfP's strategic goals are interdependent; progress towards one goal contributes to progress towards the others. These six goals are effectively relate to our ACRP five Flagship Projects.
See more information on each Strategic Goals >>>
Photos by Religions for Peace International