Religions for Peace South Asia participated in the FPCC Regional Advisory Group Action Planning Workshop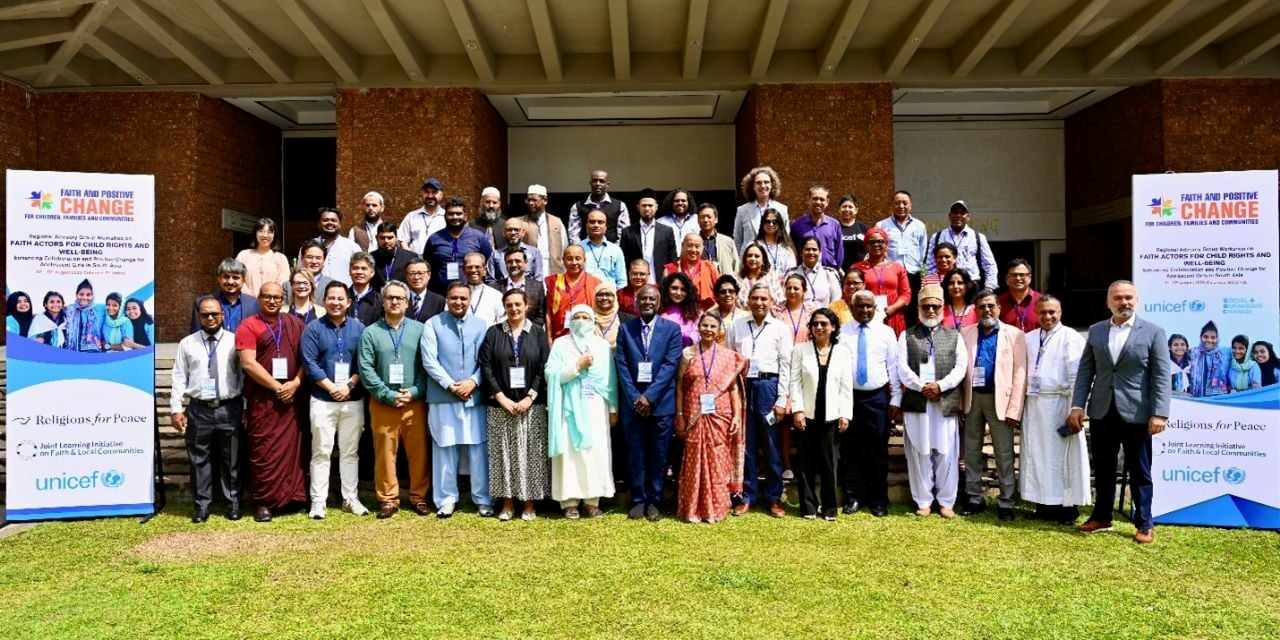 Colombo, Sri Lanka.  Religions for Peace Asia participated in the FPCC Regional Advisory Group (RAG)  3-day workshop on Faith Actors for Child Rights and Well-being:  Enhancing Collaboration and Positive Change for Adolescent Girls in South Asia from 13-15 August 2023.  The Faith for Positive Change for Children is a tripartite collaboration of Religions for Peace, Unicef, and Joint Learning Initiative.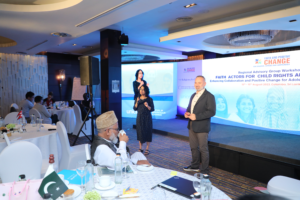 The FPCC is the fruit of the more than 3 decades of partnership between Unicef and Religions for Peace' commitment from over 90 affiliate countries including women and youth interfaith to work and advance the well-being of children, families, and communities. FPCC is a bold and strategic initiative to consolidate the lessons and evidence of what works particularly with a focus on enhancing feedback and engagement on what works and the role of faith leaders. For the FPCC work, please visit https://www.faith4positivechange.org/
Religions for Peace delegates were the following:  from the global, Ms. Deepika Singh, Associate Secretary General and Director of Programs, from the Regional, Rev. Dr. Yoshinori Shinohara, Secretary General, Rev. Dr. Masahiro Nobuhiro Nemoto, Senior Advisor, and FPCC South Asia coordinators, Dr. Deepali Bhanot (India), Ms. Huma Kashif (Pakistan), Ms. Pooja Manandhar, (Nepal), Dr. Rafiqul Islam (Bangladesh) and Mrs. Christobel Saverimettu and Fr. Leopold Ratnasekera (Sri Lanka).  The tripartite planning, coordinating, and organizing team includes Jimmy Obuya, RfP Global FPCC Coordinator, and Pablito Baybado, Jr, RfP Asia FPCC Coordinator.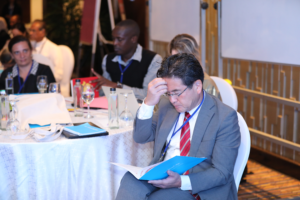 In this partnership, "Religions for Peace brings the multi-faith religious communities as key towards effecting positive change in the families and communities to create a safe environment and protection for children and adolescence girls," emphasized by Ms. Deepika Singh.  "This is the basis of our long-standing partnership with Unicef, which is our capacity to convene our multi-faith partners towards concrete action for the well-being and promotion of rights of children," she added.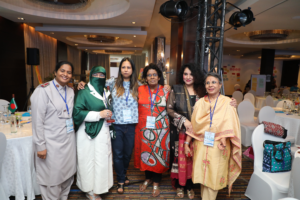 Recalling the historical significance of 15th August 1945 as the end of World War II after the declaration of surrender of the Japanese Empire, Rev. Dr. Yoshinori Shinohara described the tripartite action plan as a way of building peace by ensuring a safe and bright future for children in South Asia.  He then encouraged the various chapters of Religions for Peace in South Asia to work harder in collaboration with Unicef and Joint Learning Initiative.
Religions for Peace Asia has a commitment in its strategic plan to work with stakeholders in 8 countries in South Asia noting the over 650 million children in the region many of whom face multiple aspects of vulnerability.
Religions for Peace is the world's oldest, largest and most representative multi-religious leadership platform, advancing common action among the world's faith communities. Unlike any other interfaith organisation, Religions for Peace works through legally registered, representative, multi-religious platforms (Interreligious Councils) in over 95 countries and 6 regions. We convene to catalyse and promote multi-religious collaboration for the common good. In Asia, Religions for Peace Asia is our regional affiliate founded in 1976. Religions for Peace Asia is part of the global Religions for Peace movement with a mission to advance common action among religious communities in Asia and the Pacific for peace.
Pabj/08/14/2023