Interfaith Prayer Service for Peace in Ukraine
hosted by Asian Conference of Religions for Peace (ACRP) / Religions for Peace Asia


Asian Conference of Religions for Peace (ACRP) hosts an interfaith prayer service for peace in Ukraine, which will be conducted at 2:00pm-3:00pm (Japan time) on Thursday, March 31, 2022. While mourning for the people who were killed in that country, in this service, the immediate cease-fire and the recovery of the normalcy of the victimized will be prayed as well as the enhancement of peace efforts and the tranquility of people in Ukraine.

Military aggression by Russia lost many innocent lives and hurt many people. No sign of the ceasing of bloodshed is not on the horizon, and the risk of military aggression seems to enhance further. The calamity in Ukraine must be ceased; peace in Ukraine ought to be regained, and humanitarian assistance is urgently needed for peace in Ukraine. Many peace-loving individuals and organizations are sparing no efforts in providing their assistance.

Under these circumstances, it is necessary that people in the faith communities are united for offering their prayers for peace in Ukraine. ACRP through the network of Religions for Peace International reaffirms our resolve to act so that we can contribute to the immediate realization of peace in Ukraine. And we are so determined to carry out concrete actions to bring about peace in that country. In unison, let us all share a moment of prayer among us for the realization of peace in Ukraine.

**************************************************************************************************************
Day/Time:  Thursday, March 31, 2022 at 2:00pm-3:00pm (Japan time) 

※Registration Requred: https://us02web.zoom.us/meeting/register/tZArdeugqDotHtFngQeucyUZZmYjM58PQmYN

or please use the QR code below.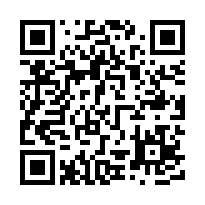 —SCHEDULED PROGRAM—

● 2:00pm Opening Remarks by Prof. Desmond Cahill, the Moderator

● Prayers offered by APIYN
    Mr. Shameer Rishad, (APIYN, Islam)

● Interfaith Prayers by ACRP Leaders

    1. Ven. Dr. Yon Seng Yeath (Religions for Peace Cambodia, Buddhism)

    2. Rev. Father Carlos Reyes (Religions for Peace Philippines, Christianity/Catholic)

    3. The representative of KCRP

    4. Dr. Deepali Bhanot (Religions for Peace India, Hinduism)

    5. Ms. Huma Ikramullah (Religions for Peace Pakistan, Islam)

    6. Emeritus Prof. Paul Morris (Religions for Peace New Zealand, Judaism)

    7. Daw Yin Yin Maw (Religions for Peace Myanmar, Christianity/Protestant)

    8. Rev. Munemichi Kurozumi (Religions for Peace Japan, Shintoism)

    9. The representative of CCRP

    10. Dr. Ahmad Suaedy (an ACRP Co-president)

● A moment of silence together

● 2:55pm: Closing Remarks by Rev. Elga Sarapung (APWoFN and an ACRP Co-president)



Flyer:
Online Interfaith Prayer Service for Peace in Ukraine

How to change ZOOM language:
Language