Let

not

Silence

the

Voices

of

Peace!





We, Asian Conference of Religions for Peace Tokyo, have been supporting "Afghanistan Peace Action", which our Japanese partner organization, Peace Village United, and its Afghan partner, Your Voice Organization has been conducting for many years.

In order to make their effort known to as many people as possible and to continue the project in Afghanistan, we have been implementing a two-month Fundraising Campaign from August 1st to October 30th, 2021.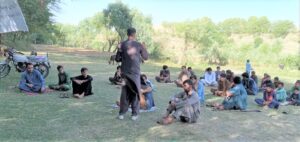 In the previous years, "Afghanistan Peace Action!" has been carrying out various peace activities such as learning about peace and non-violence, peace actions initiated by Afghan citizens themselves, peace art, peace dissemination training, raising citizens' awareness, and so on. Little by little, their efforts have become widely known in the community.

Afghanistan is now facing the greatest deal of uncertainty, in contrast to the growth of their project. We hear people lamenting that the crisis of 20 years ago has come back with the change of political power shift.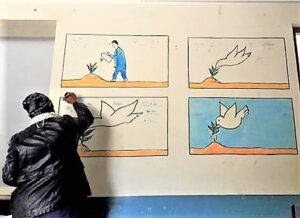 After the new regime, the former enemies will become neighbors, and they need to build the Afghan society together. What we are afraid of is that revenge, discrimination, and violence will become rampant.

However, the members of Your Voice Organization said, "Now is the time we must not stop the progress of peace. We want to continue our peace activities for the citizens". The voices of the women, youth, boys, and girls who will be responsible for the nation's future are calling for peace.
WE MUST NOT BE SILENCED!

Your support is necessary for the continuation of the citizens' forward progress of peaceful actions. "Afghanistan Peace Action!" is made up of your warm generous support. All of your donations will be contributed to Peace Village United and will be used to support this project.



〇 Campaign Period: Sunday, August 1st – Saturday, October 30th, 2021


〇 Target Figure: ¥300,000 (approximately $2,725)



Please click on the following URL to jump to the donation page.
https://acrptokyo.wixsite.com/acrp/donate-eng
(Click red "DONATE" button on the

bottom of the page

)

The challenges facing the region are becoming more complex and confusing. In order to continue their peace initiatives, we sincerely hope that you will be aware of their project and hand-in-hand, solve the problems that are ubiquitous in Asia.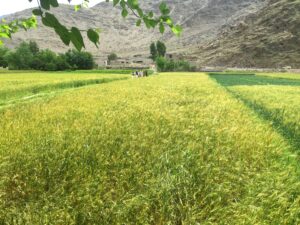 <URL>​​