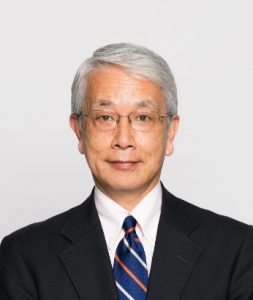 Rev. Masamichi KAMIYA (Japan, Buddhist)
Rev. Masamichi Kamiya currently serves as the Senior Advisor to Secretary General of Religions for Peace (RfP) Asia, also known as ACRP, since December 2014.
He completed the Masters' Degree in Law and Diplomacy at the Fletcher School of Law and Diplomacy, Tufts University located in Boston Massachusetts, U.S.A. in May 1987.
Rev. Kamiya served for RfP International (WCRP then) both as an Assistant Secretary General between March 1989 and April 1992 and as an Associate Secretary General in 1998.
Rev. Kamiya served as the Special Research Fellow of the Hiroshima Peace Institute, Hiroshima City University between October 1998 and March 2002. His major focus at the Institute was on policy recommendations for nuclear disarmament.
As an academic consultant, Rev. Kamiya joined the delegation of Japanese Government to the United Nations Conference on Small Arms and Light Weapons, which was convened at the UN headquarters in New York in July 2001.
He was appointed as Rissho Kosei-kai's Deputy Director for External Affairs Department in charge of interfaith dialogue between 2002 and 2007. Then he served as the Minister of Rissho Kosei-kai of New York between 2007 and 2011.
Rev. Kamiya also acted as the representative of Rissho Kosei-kai to the United Nations between 2010 and 2016, during which he participated in major UN conferences and meetings, covering a wide range of issues, in particular nuclear disarmament.
He is a co-author of the book in English titled, Nuclear Disarmament in the Twenty-first Century, published by Lightening UK Ltd. in 2004. Rev. Kamiya is also a contributor to the dictionary in Japanese titled, Gunshuku Jiten (Disarmament Dictionary), edited by Japan Association of Disarmament Studies and published by Shinzan-sha Publishing Company in 2015. He also contributed essays for policy recommendations on the op-ed page of major Japanese Newspapers such as Asahi Shimbun, Yomiuri Shimbun and Mainichi Shimbun.