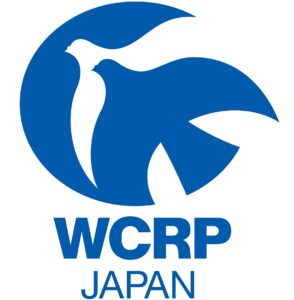 Religions for Peace Japan
NAME
Religions for Peace Japan (WCRP Japan)
COUNTRY
State of Japan
ADDRESS
Fumon Hall 2-6-1 Wada, Suginami-ku Tokyo 166-0012 Japan
WEBSITE/Facebook

        [WEB]
        ・Japanese
click here
        ・English   
click here
        [Facebook]
        ・Religions for Peace Japan Youth
click here
CONTACT E-MAIL
info@wcrp.or.jp
ABOUT
RfP Japan was established in 1972 as a committee for the International issues supported by the Japanese Association of Religious Organizations. Since then, RfP Japan has engaged in advocacy on nuclear abolition, protection of the global environment, refugees support including Indochinese, Cambodian and Syrian refugees, education and reconciliation, humanitarian assistance, disaster relief, prevention of human trafficking, and other peacebuilding activities through dialogue and cooperation across religions in Japan.

The purposes of RfP Japan are;
1. Calling on religious communities to deeply reflect on their practices, address any that are exclusionary in nature, and engage in dialogue with each other in the spirit of tolerance and understanding.
2. Facilitating multi-religious collaboration in making peace initiatives.
3. Working with peace organizations in all sectors and countries to address global issues.
4. Implementing religiously-based peace education and awareness-raising activities.
MAIN ACTIVITIESNEWS&REPORT
・Caring for the Vulnerable before and at the Time of Disaster
・Financial Accountability and Mobilization of Resources
・Planting Tree Project
・7/30 World Day Against Trafficking – ONLINE PRAYER
・Religions for Peace Japan held Religious Study Session
・Online Shelter Visit: ~New Trafficking in Persons: Lessons from the Philippines~
・Statement Concerning The Situation In Myanmar By RfP Japan
・RfP Japan's action against COVID-19
・Annual Report 2018-2019
・Annual Report 2017-2018
・Annual Report 2016-2017
・Annual Report 2015-2016
・Building Friendship for Korean and Japanese Youth
・Annual Report 2014-2015