Indonesia Conference on Religion and Peace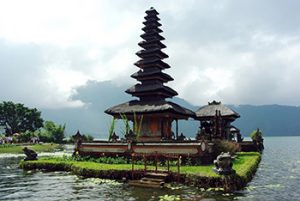 NAME
Inter-Religious Council (IRC)-Indonesia
Institute for Interfaith Dialogue in Indonesia (INTERFIDEI)
COUNTRY
Republic of Indonesia
ADDRESS
<Institute for Interfaith Dialogue in Indonesia (INTERFIDEI)>
Jalan Banteng Utama nomor 59, Sinduharjo, Ngaglik, Sleman, Daerah Istimewa Yogyakarta 55283
WEBSITE/Facebook
Indonesia Conference on Religion and Peace (ICRP)
[WEB]                  click here
[Facebook]          click here

Institute for Interfaith Dialogue in Indonesia (INTERFIDEI)
[WEB]                    click here

CONTACT E-MAIL
Indonesia Conference on Religion and Peace: icrppeace@gmail.com
Institute for Interfaith Dialogue in Indonesia: dianinterfidei@yahoo.com
ABOUT
INTERFIDEI was born in 1991 in Yogyakarta. Then became acquainted and met with the World Conference of Religions for Peace (WCRP) since 1993 through Mrs. Gedong Bagoes Oka (Indonesia Hindu-Gandhian Woman), who had been active since the beginning and was present at the ACRP inauguration in Tokyo, 1976.

In 1994, Interfidei was invited to attend the 6th General Assembly of the WCRP at Riva del Garda, November 3-9, where Gus Dur became one of the WCRP Presidents, replacing Mrs. Gedong who was then one of the Honorary Presidents. Since then, Interfidei began to get acquainted with several envoys from ACRP.

In 2002, the 6th General Assembly, June 24-28 was held in Yogyakarta. Interfidei was entrusted with being the coordinator of the local committee. Since then, Interfidei has been actively involved in ACRP.

Then Rev. Elga Sarapung and Prof. Muhammad Machasin in the next General Assembly became part of the Executive Committee Member / Governing Board Member ACRP until now (2021).
NEWS&REPORT
・INTERFIDEI Activity Report 2019-2021
・ICRP Photo
・ICRP Activity Report 2019-2021
・ICRP Video (Coming Soon)
・The DIAN Institute/INTERFIDEI's 30th Anniversary Webinar Series (Series III)
・The DIAN Institute/INTERFIDEI's 30th Anniversary Webinar Series (Series II)
・RfP Indonesia Activities during Covid-19, May 2020 – March 2021
・RfP Indonesia Bulleting "Memoria Passions"
・A Message Song from RfP Indonesia
・LONGING INDONESIA
・Annual Report 2018-2019
・WOMEN AND FAITH 
・Women's Involvement with Radical Islamic Groups
・The Role of Media in Fostering Peace and Democracy
・The Power of Women in Peace-building
・Annual Report 2017-2018
・Annual Report 2015-2016
・Annual Report 2014-2015