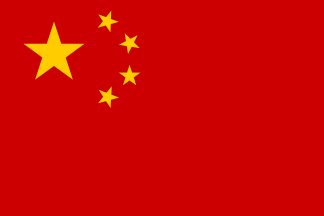 China Committee on Religion and Peace
NAME
China Committee on Religion and Peace
COUNTRY
People's Republic of China
ADDRESS
21#, Taipingqiao St. Beijing, 100811, China
WEBSITEE-MAIL
ccrp1994@hotmail.com
MEMBERS
<President> 
  Ven. Pagbalha Geleg Namgyae
          (Vice Chairman of the 10th, 11th, 12th, and 13th National Committees of
           the Chinese People's Political Consultative Conference as well as Honorary President of
           the 7th, 8th and 9th sessions of the Buddhist Association of China)


<Executive Vice President>
  Mr. Deng Zongliang
          (former Adviser and Executive Deputy Secretary-General of CCRP)


<Vice President> 
  Master Yanjue
          (Acting Vice President of the Buddhist Association of China)
 
  Ven. Li Guangfu
          (President of Chinese Taoist Association Imam Yang Faming,
           President of China Islamic Association)
 
  Archbishop Fang Xingyao
         (President of Chinese Patriotic Catholic Association, and Vice President of Bishop's Conference of 
          Catholic Churches in China)

  Archbishop Ma Yinglin
         (President of Bishops' Conference of Catholic Churches in China, and
          Vice President of Chinese Patriotic Catholic Association)

  Rev. Xu Xiaohong
         (President of China Three-self Patriotic Movement of the President Churches)

  Rev. Wu Wei
         (President of China Christian Council)

  Ven Jamyang Lobsang Jigme Tubdain Qoigyi Nyima
        (<Tibetan ethnic group>, the sixth Jamyang living Buddha and
          Vice President of the Buddhist Association of China)
 
  Ven. Pasonglie Longzhuangmuang
        (<Dai ethnic group>, Vice President of the Buddhist Association of China)

  Ven. Zhang Fenglin
        (Vice President and Secretary-General of Chinese Taoist Association)

  Mr. Ma Zhongping
        (<Hui ethnic group>, Secretary-General of China Islamic Association)

<Secretary-General>
  Mr. Lacan
        (<Tibetan ethnic group> Secretary-General of China Committee on Religion and Peace)
ABOUT China Committee on Religion and Peace
Established in July, 1994, China Committee on Religion and Peace(CCRP) is an independent non-profit national social organization, consisting of representatives mainly from five major religions in China (namely Buddhism, Taoism, Islam, Catholicism and Protestantism). The fifth session of CCRP was set up in July 2019.

The CCRP joined the World Conference of Religions for Peace in 1994 and the Asian Conference of Religion for Peace in 1996 as the only national chapter representing China in these two international organization.

CCRP is actively engaged in activities organized by the RfP and ACRP, and has conducted intensive exchanges and cooperation with their members.
CCRP set up a mechanism of regular bilateral visit with the Korean Conference of Religions and Peace (KCRP) and the Religions for Peace/Japan. It has paid visits to the RfP and ACRP members in Asia, Europe, North America, South America, Oceania, and hosted visits from its counterparts.
These activities have greatly promoted mutual understanding and friendship and expanded common ground between religious circles in China and abroad, and played active role in promoting world peace and common development. 
NEWS&REPORT
・CCRP's activities have been featured in the media.
・International Webinar to Share Experience on Fight against COVID-19
・Work Report on Fight Against COVID-19-CCRP
・Work report of Environment Committee
・Annual Report 2019-2020
・Message from China Committee on Religion and Peace
・Annual Report 2018-2019
・Annual Report 2017-2018
・Annual Report 2015-2016
・Annual Report 2014-2015