Mr. Deng Zongliang (People's Republic of China, Roman Catholic)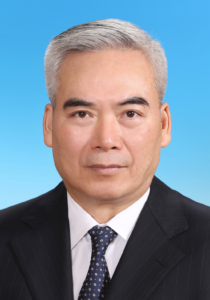 Mr. Deng Zongliang, born in 1960 in Guangdong province in China, now is Executive Vice President of CCRP. He is also Vice Chairman of the Sub-Committee on Ethnic and Religious Affairs of the National Committee of the Chinese People's Political Consultative Conference (CPPCC).

He is member of the 11th ,12th ,and 13th sessions of National Committee of the CPPCC, and once was member of Chinese Religious Academics.
He has worked for CCRP since 2005 as General Office Director, Executive Deputy Secretary General, Advisor. He has been committed to interfaith dialogue and cooperation by advancing the bilateral and multilateral exchanges and cooperation between CCRP and other international, regional and national inter religious councils. He is also actively engaged in RfP and ACRP activities by facilitating CCRP delegation to attend the 8th, 9th, 10th RfP Assembly and important meetings of ACRP. He has chaired many international conferences hosted by CCRP.