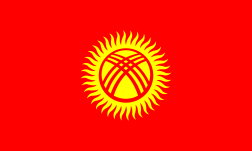 Interfaith Council in Kyrgyzstan
NAME
Interfaith Council in Kyrgyzstan
COUNTRY
Kyrgyz Republic
ABOUT
Promoting peaceful, just, and inclusive societies through;
・Promoting the idea of religious co-existence in the context of a secular republic.
・Combating radicalization in religious schools.
・Providing material aid to vulnerable and marginalized populations in Kyrgyzstan.
・Facilitating a platform for religious leaders and various speakers to address issues such as children's rights, educational programs, and the potential of sport in overcoming hostility.

Strengthening interreligious education through;
・Engaging in a state-led public discussion on the regulation of religious education aiming to curb radical teachings while protecting citizens' right to practice their religion of choice.

Fostering multi-religious collaboration and global partnerships through;
・Developing relations and creating linkages between different faith groups in the country, providing forums for dialogue and understanding.
・Organizing interfaith events in which representatives of different faiths can hold classes and learn from each other.



More Information Will Be Coming SOON!