Dr. Ahmad SUAEDY (Republic of Indonesia, Muslim)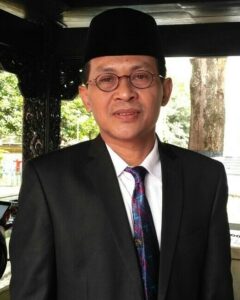 Ahmad Suaedy is Executive Director of the Abdurrahman Wahid Centre for Inter-Faith Dialogue and Peace-University of Indonesia (AWC-UI) Jakarta and senior researcher at the Wahid Institute in Jakarta. He was one of the founders and the former Executive Director of the Wahid Institute (2004-2012). Suaedy is leading the research about "Revitalized Tradition and Social Inclusion" by AWC-UI. His graduated from State Islamic Institute (IAIN) Yogyakarta 1990 for undergraduate; Graduated Master Program at State Islamic University (UIN) Jakarta 2012, and candidate Doctor at State Islamic University (UIN), Yogyakarta.

Currently Suaedy is doing research on "Islam and Mainstreaming Intolerance in Indonesia under SBY: Influence on the fate of minorities," (independent research). He is also doing research on "President Abdurrahman Wahid Policy on Area Conflict, Aceh and Papua" for his dissertation.

Regarding to covid-19 issues, Suaedy, as one of the NU informal leaders, he did numbers of activities, either with his/their network or with interfaith communities. He himself as people who has experienced as a combatan of covid-19 in 2020.
Ahmad Suaedy has written a number of journal articles and book chapters, including, "Citizenship Challenges in Myanmar's Democratic Transition: Case Study of the Rohingya" will be published soon in Studia Islamica Journal Islamic State University, Jakarta.