Mr. Tatsuya Yoshida

(

Japan, Buddhist

)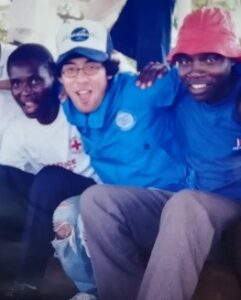 Mr. Tatsuya Yoshida studied linguistics at university and then went to Rissho Kosei-kai Gakurin Seminary.
In 2006, he was seconded to WCRP Japan Committee.
For the next seven years, he worked as a youth missionary, promoting Buddhist values education and activities for youth in urban and rural areas, as well as peace workshops in Japan and youth exchange between Japan and the Philippines.
From 2015-2017, he interacted with grant-making foundations and national and international NGOs as a activity grant maker for the Niwano Peace Foundation. He then worked in the General Affairs Group of Rissho Kosei-kai before joining the ACRP Secretariat in 2019 as an accounting officer.
Hobbies include mountain climbing, bonfires, motorcycles, etc.