Rev. Hatakeyama gave a congratulatory message at the Iftar Dinner in Philippines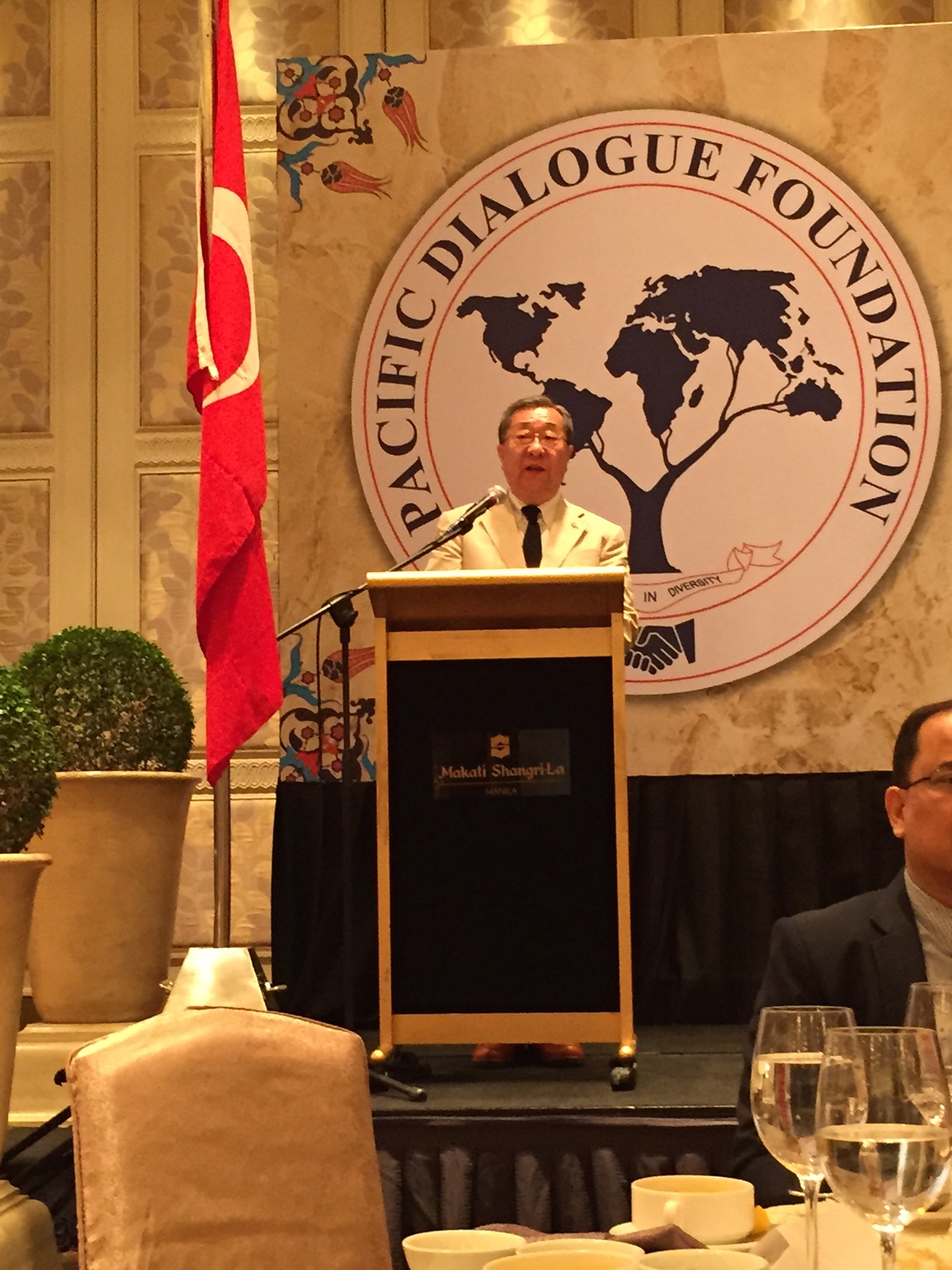 Makati, Philippines. Rev. Yoshitaka Hatakeyama, ACRP Secretary General, gave a congratulatory message at the 5th Annual Friendship Dinner on 23rd June 2016 held at the Makati Shangri-La Hotel. Rev. Kim Kwang Joon, Secretary General of Korean Conference of Religions for Peace, and Rev. Kim Taesung, Director of the Seoul Peace Education Center were among the delegates.


With the theme "Harmony in Diversity," The Annual Friendship Dinner is organized by the Pacific Dialogue Foundation as an occasion to strengthen friendship among the interfaith communities, government sector, academe, members of the diplomatic corps and civil society.


Pacific Dialogue Foundation is a key partner of Religions for Peace Philippines and the UniHarmony Partners Manila in advancing common action on peace and social harmony through inter-religious activities.


Fr. Thomas Michel, SJ, a Senior Fellow, Alwaleed Center for Muslim-Christian Understanding and Woodstock Theological Center, who was the guest speaker, emphasized that in Islam the "guess of the house is not only welcomed but also considered as a blessing." His Eminence Orlando Cardinal Quevedo, the Archibshop of Cotabato, highlighted the importance of knowing the Other as a pre-requisite of harmony in diversity.


In his
message
, Rev. Hatakeyama commended the Pacific Dialogue Foundation for sharing the Iftar Dinner to non-Muslims to promote mutual understanding, respect and friendship. "Our Iftar-dinner is an expression, according to the ACRP 8
th
Assembly declaration, of 'revitalizing Asia's religious heritage to promote a creative and critical awareness in the pursuit of peace, justice and human dignity, and of motivating religiously-inspired people to make concerted efforts to promote peace,'" he said.